Internationally awarded Portrait Photographer,
Shelley Franklin
Accredited Fellow Master Photographer with "The Portrait Masters"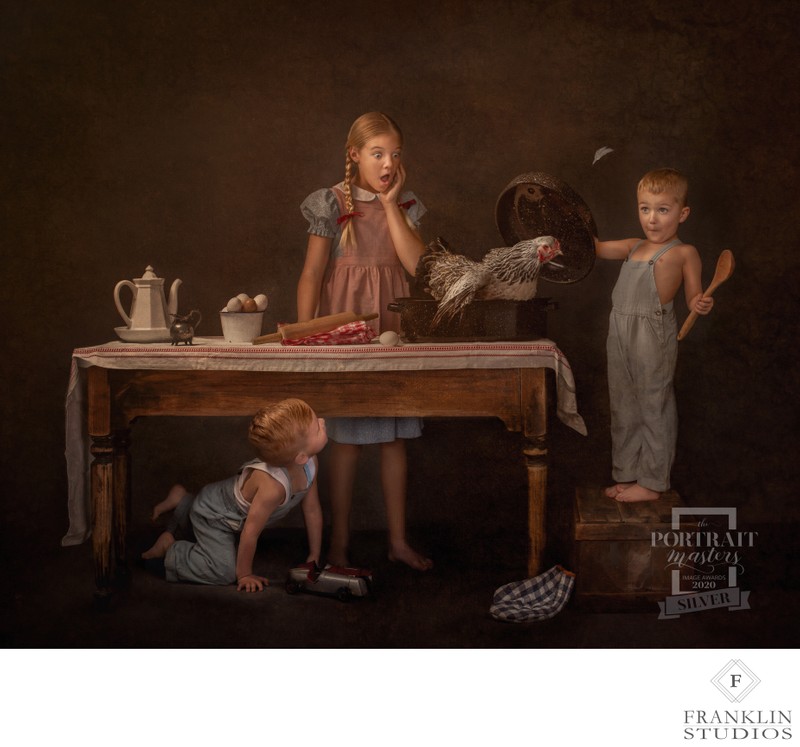 Over 11,000 portraits from around the world were submitted to The Portrait Masters Awards in January of 2020. On March 17, winners were announced. We were so proud this image won 1st place in the category of Group/Family Portrait. It was one of 9 images reviewed for the possibility of being Grand Champion of The Portrait Masters. Only 340 Silver awards were issued during this round of the competition. Shelley received 11 of them, and 17 bronze awards in addition to the title of Category Winner.
Shelley reached "Fellow" status with The Portrait Masters in September of 2020. This is a title that only five photographers hold at this time, and an accomplishment that is the long term goal of thousands of photographers worldwide.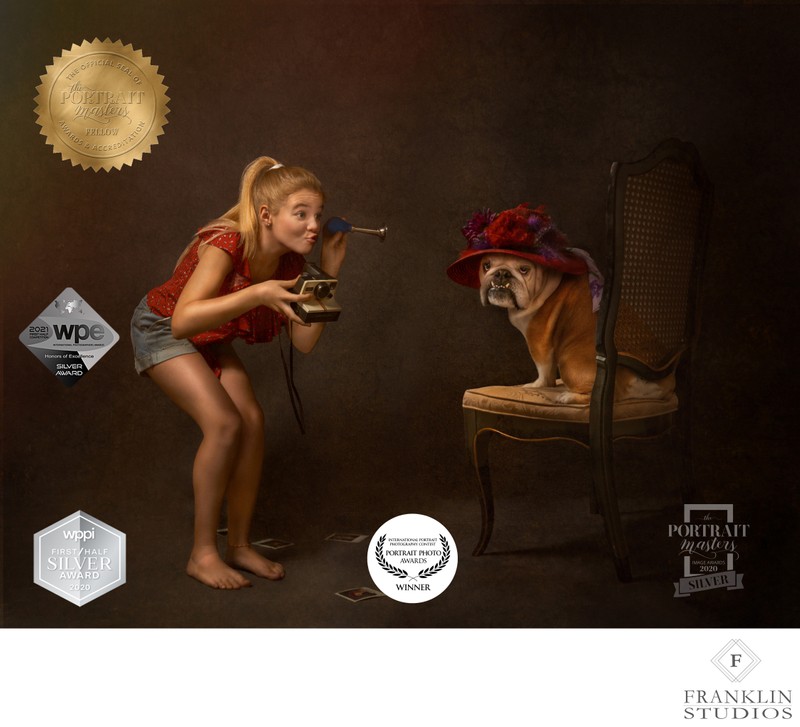 Many photographers aren't interested in submitting to competitions. There is normally a fee to submit, and they prefer to work making money rather than spending it to have their images judged. While making money from client shoots can mean you are "good enough", I enjoy the constant challenge of working to elevate my art. The passion I have for photography is much deeper than being satisfied with good enough. The awesome thing about competitions is it really allows you to see where your baseline lies, when comparing your work with other photographers that are some of the best in the world. Seeing how GOOD you have to be to receive silver awards is something that pushed me to improve more and more over the past few years. Submitting to competition has absolutely elevated the quality of my work.
I believe though I am a photographer, first and foremost I'm an artist. My camera and images are the medium I use to create my art. The artist side of me has flourished since participating in The Portrait Masters Competitions, which I began submitting to in 2017. To date I have received silver awards in every round of The Portrait Masters, and began submitting to other competition such as WPPI (Wedding & Portrait Photographers International),and WPE, among a few.
My awards work has transformed the way I looked at client shoots and given me new goals to make client work that is award worthy. Here are some of the images that have won awards over the last 3 1/2 years.
Shelley's work can be seen among the work of the many talented winners of The Portrait Masters, and can be viewed here: https://suebryceducation.com/SueBryceEducation.com/award-galleries/award-galleries/