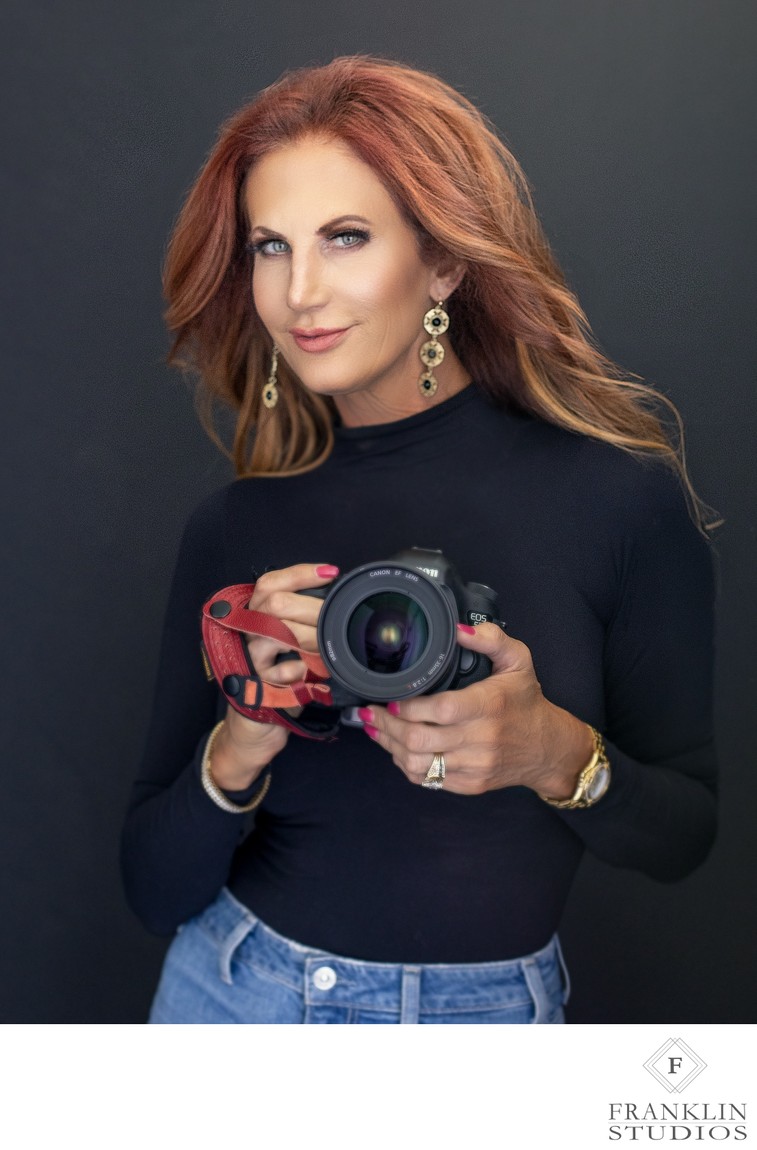 Who is Shelley Franklin?
Shelley Franklin is the artist, photographer, business woman and creative force behind Franklin Photography Studios in Scottsdale, Arizona. She has lived in Scottsdale for twenty years with her husband, their three sons, and daughter. Having been a photographer for almost a decade, it was a dream come true to open her own store front studio, Franklin Studios in North Central Scottsdale in June of 2019.
Shelley is a published, multi award winning portrait photographer and Fellow Accredited Photographer with The Portrait Masters. As a photographer, the most important thing to her is being able to provide women, (and those they love most, including fur babies!) not only gorgeous photos, but memories an of an exceptional experience where they had fun and were able to feel like the most beautiful version of themselves. "My goal is to create beautiful portraits of you that YOU love. When you leave the studio I hope you feel a sense of being revived! More beautiful, more powerful and important."
"Your portraits will outlive us. Someday they may be the most cherished possession someone has to remember you by. My goal is to help women everywhere stop hiding from the camera and create memories that last always for the ones we love most.
Everyone has insecurities and feels a little uncomfortable in front of the camera. As your photographer it's my job to showcase the things you like about yourself so you LOVE your images, and maybe find a few more things to like about yourself!
I work with each woman to plan and style a shoot with her own unique personality in mind. This experience is about YOU and l work with you to create the shoot of your dreams and capture you authentically, all the while you are having fun and feeling comfortable and cared for."