40+Boudoir Campaign 2021 (New)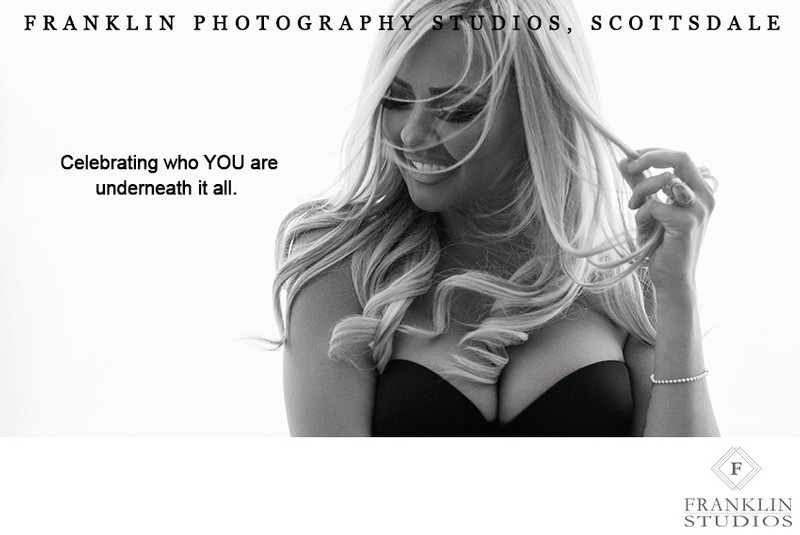 There are more women realizing how truly empowering a professional boudoir photography experience can be....
Women of all sizes and ages are strong, beautiful and powerful! No matter what your current shape or size, capturing your essence and beauty is something you should do for yourself. You are gorgeous, and we can show you! It's time to start a conversation about the beauty and power of women, and how boudoir photography, (when done right) is a gift for yourself and an experience you will remember for years to come.
Due to the nature of Boudoir Photos and Facebooks strict rules on images that can be used in ads, and links found on ads, our full Boudoir portfolio is available via an email link after you fill out the form below. Boudoir photography is available at Franklin Studios for women aged 25-105.
How much does it cost?
$375
What does that include?

As one of the "Underneath It All" boudoir participants, you will receive a wonderful package which includes:
A pre-session consultation to discuss how you want to be photographed, what outfits you would like to wear, what boudoir means to you, and we create a plan for your photoshoot.

Professional hair and makeup the day of the shoot (you will feel amazing!)

Fully guided professional photo shoot with lead photographer Shelley Franklin in her gorgeous all female studio in Scottsdale. Your shoot will include boudoir and/or fashion looks you will TRULY enjoy.

Access to our gorgeous and unique studio pieces.

A reveal and ordering session where you will see a gallery of 30+ fully edited, beautiful photographs of yourself, choose your complimentary print, and have the opportunity to purchase more.
Fill out the following to receive more information or to sign up for The 50/50 Project
Watch this video for more information about Shelley Franklin, The 50/50 Project and this amazing experience!
As seen on Good Morning Arizona, News Chanel 3, Phoenix
Franklin Studios is located at 10810 East Via Linda Suite 105, in Scottsdale and serves the greater area of Phoenix, Arizona
CONTACT US:>Shelley@Franklinstudiosaz.com | 480-221-2851